Restored and Converted 1967 – 71 Dodge D100 Factory Radio
FULLY CONVERTED WITH BRAND-NEW CHROME BEZEL FOR A FACTORY FRESH LOOK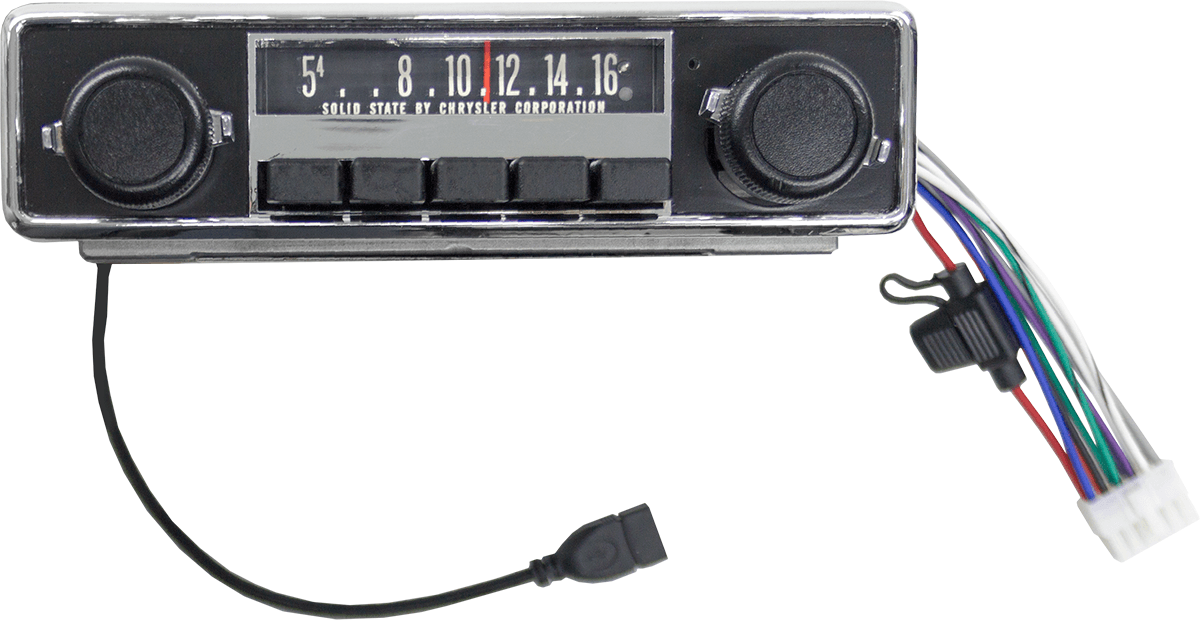 Features:
Original factory radio

Fully disassembled, gutted and cleaned

Tuning section and switches rebuilt

Upgraded with American-Made Aurora Designs electronics

Fully-loaded with every available option, including:

Fully certified, modern FM radio using the original factory controls for a stealthy look.
Extra outputs to support a powered subwoofer, or an external amplifier, with one power wire pre-configured for remote amp power-on.
Hands-free operation and Bluetooth for calling, with up to two microphones (one internal, and one optional external). An optional panel-mount push button is included for call answer and radio station seek.
USB flash-drive reader for direct MP3 playback.